Water Damage Restoration Services 
Water damage is an unexpected event that can cause not only substantial property damage but also substantial stress.
When water damage strikes, you need a Partner at your side – a Restoration Partner.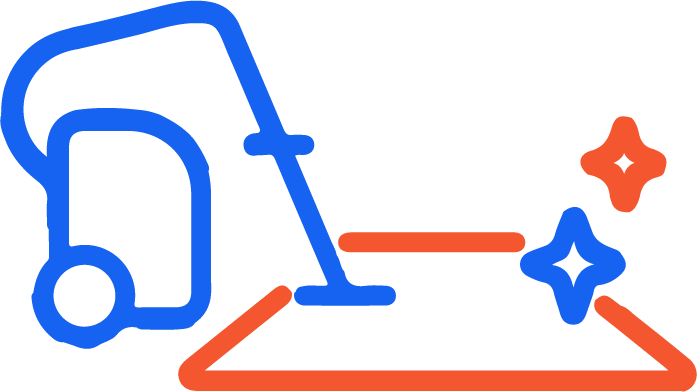 Water Damage Restoration Help Available 24/7
Water damage is an unexpected event that can cause substantial damage to your home or office. Often you will have to move or leave the affected space temporarily while water damage restoration is performed. Water damage has many different causes and often goes undetected for long periods. For example, it can come from a singular event that causes tremendous damage to your property all at once, or from a leak that has existed unnoticed for some time. Whether sudden or chronic, water damage causes stress and disruption to your life.
Dealing with an insurance company and finding a quality water mitigation service is a stressful and confusing process. The right water damage restoration experts can make all of the difference in getting you back to your life quickly. Our contractors advise you throughout the insurance claim process. They are here to help get your damage covered while providing a comprehensive level of service that is focused on meeting the customer's needs.Getting your life back on track is our top priority. Our network consists of local certified professionals who are caring, knowledgeable, and responsive. We are there to serve your needs, not the insurance company. Restoration Partner contractors are the best at what they do. Each Restoration Partner member must adhere to strict guidelines to join our network. They provide A+ quality, caring, and on-time results to mitigate the costs to your property and life.When dealing with insurance adjusters, a Restoration Partner member will:
Empower you with guidance on how to speak to an adjuster

Educate you throughout the process – you are never left in the dark

Enable you to effectively deal with the insurance adjuster

Execute with adjuster approval to get you back to your life as soon as possible
Emergency Water Damage Restoration Services 
Most Common Types Of Water Damage
Water causes many kinds of damage. The extent of the damage can vary tremendously and requires remediation experts to check all home or office areas, even between walls, ceilings, and floors. The most common causes of water damage are:
Broken Water Pipes
Water pipes can break for a variety of reasons. Frozen pipes or old pipes can cause water damage when they leak or break. Regardless of why it happens, the damage can be substantial, especially if it is inside walls, in the ceiling, or under flooring.
Roof Damage and Blocked Gutters
Both roof damage and blocked gutters can produce water damage from above. While some damage is immediately noticed due to a sudden problem, like a tree falling through the roof, damage often builds up gradually over time from the wear and tear caused by animals, storms, wind, hail, sun, tree debris, moss, and other common culprits of roof damage. When the water damage is more gradual, it often occurs in places where it isn't noticed right away, like attics, basements, and inside walls. Cleaning gutters regularly, keeping up on roof maintenance, and repairing storm-damaged roofs are the surest ways to prevent this type of damage.
Backed-Up Toilets and Drains
A lot of things end up going down our drains. A backed-up drain is an unfortunate occurrence that causes water, often contaminated, to rapidly overflow and spread, soaking everything in its path. The dirty water can also create a health hazard and should be treated as such. Odor remediation is often necessary.
Leaking Washing Machines
Washing machines take a tremendous amount of abuse during their regular operation, and the supply lines can come loose if the machine moves or shakes during washing. Replacing your rubber or PVC supply line with braided stainless steel is highly recommended to prevent this type of leak.
Regardless of the cause of water damage, mold poses a severe health hazard and is a concern with all water damage. Expert Restoration Partner members search all areas of the house to find and remove the mold to address the problem now and to prevent future regrowth.
You Have Water Damage – What Now?
You need to take just one step right away, contact us. We'll immediately get a local Restoration Partner expert out to:
Assess the damage and start a water restoration and remediation plan
Find the source of the problem
Guide you through the insurance process
Start cleanup of the water damage right away
Restore your space and help you resume life as it was with caring and quality service
Restoration Partner members are water mitigation service professionals and the best in the business. Our partners are local, high-quality contractors committed to the highest standards of restoration work. They guide you in your insurance claim and work tirelessly to restore your home or workspace that has sustained water damage.
Restoration Partner members are ready to help you start the recovery of your property and your life right now. Contact us right away to start the water damage restoration process.
Call Now! Available 24/7 For Water Damage Restoration Help
Water Damage Technicians Standing By 24/7 Emergency Water Damage Services
Are you experiencing water damage? Are you considering filing a claim with your insurance company? We know water damage is a frustrating process and insurance companies can make things more complicated when they have to get involved. Restoration Partner is dedicated to making this process a little less stressful for you. We are available 24/7 for any water damage needs from small jobs to big jobs. We will also help you with your insurance claim. Water damage cleanup shouldn't be delayed, and Restoration Partner is able to start a job with little to no money down in some cases. Don't delay, Call today! We're ready to help.
MORE ABOUT RESTORATION PARTNER
Restoration Partner was founded in 2000 by restoration professionals to meet the needs of those requiring disaster restoration services. As members of the Restoration Industry Association, our members are licensed and ready to meet the needs of their communities in times of crisis. With thousands of Restoration Partner members nationwide, we can respond to every call, regardless of the severity or size of the problem.