Your Partner In Biohazard Clean-Up
Biohazards Cleanup And Decontamination Requires The Utmost Care Coupled With Specialized Training. When Mitigating Biohazards, You Need A Partner At Your Side
– A Restoration Partner.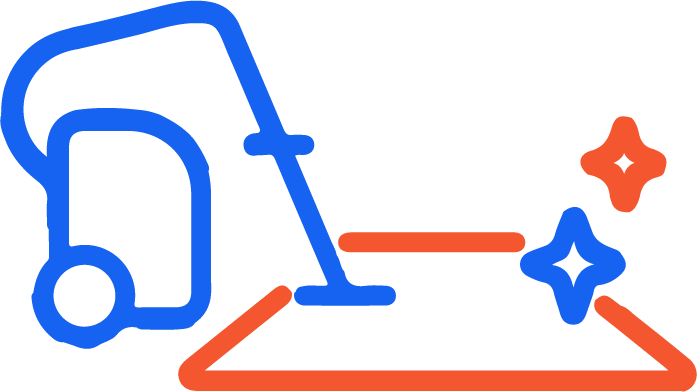 Biohazard Clean-Up Help Available 24/7
Biohazards can be dangerous and very disruptive. The events that require decontamination can be chemical spills, sewage backups, trauma, and hoarding. Cleanup requires a partner trained, certified, and experienced in handling biohazards. Restoration Partners that perform biohazard cleanup services are held to the highest of standards and care about the well-being of their customers.
Navigating the process of dealing with a biohazard can seem very challenging. Add in that an insurance company might be involved, and an adjuster dealt with; it is then that having a partner who advocates for you and cares about your well-being can make all the difference.
We are here to serve you, not the insurance company. Restoration Partner members are the best at what they do and must meet strict criteria to join our network. They provide A+ quality, kindness, and on-time results to mitigate the impact on your property and your life.
With every job, our members promise to:
Empower you with claims knowledge.

Enable you with the tools of the trade.

Educate you at every stage.

Execute for you through swift and decisive restoration.
Emergency Biohazaed Clean-Up Restoration Services 
Biohazards are biological substances that threaten the health of other living organisms. They come in many different forms and are present in a variety of places and situations. Regardless of what they are or how they originated, they are dangerous and require immediate biohazard cleanup.
Some of the most common biohazards are:
Sewer backups and floodwaters – Sewers are breeding grounds for dangerous organisms. Floodwaters can bring feces and other raw sewage into your house.
Bacteria, viruses, and parasites – Not only is COVID-19 a threat, but bacteria such as salmonella and E. coli can result in illness and even death.
Animal waste – Pathogenic organisms can be found in animal blood, feces, secretions, carcasses, cages, water bottles, and animal bedding materials.
Human body fluids – Body fluids that qualify as biohazards include semen, saliva, amniotic fluid, pericardial fluid, and other secretions.
Human blood – Blood, blood products, and items that have come into contact with blood, such as needles, used bandages, or razors.
Looking at what constitutes a biohazard, it is easy to see why exposure to a biohazard is alarming and how it can make you sick. Healthy clients are happy clients, and keeping you healthy by efficiently and thoroughly cleaning up biohazards is something we take very seriously.
While some types of biohazard removal are federally regulated, state regulatory requirements are often stricter. In every case, proper protective gear is necessary, and great care must be taken to prevent exposure for all parties involved in addressing the biohazard. It is a point of pride that Restoration Partner service professionals go to great lengths to protect themselves and others throughout the cleanup process.
We Are Your Partner In Biohazard Cleanup
Restoration Partner members are there for clients as caring advocates, ensuring everything is done correctly from start to finish. There is no room for error with biohazard cleanup, and expertise and professionalism provide the foundation for every biohazard cleanup we perform.
As members of your community, your local Restoration Partner member pledges to answer the call when you need help now. Contact us right away, and we will get a Restoration Partner professional on the job.
When disaster strikes, you need a Partner at your side – a Restoration Partner.
Call Now! Available 24/7 For Biohazard Clean-up Restoration Help
MORE ABOUT RESTORATION PARTNER
Restoration Partner was founded in 2000 by restoration professionals to meet the needs of those requiring disaster restoration services. As members of the Restoration Industry Association, our members are licensed and ready to meet the needs of their communities in times of crisis. With thousands of Restoration Partner members nationwide, we can respond to every call, regardless of the severity or size of the problem.