Your Partner for Emergency Board-ups
Board-ups are necessary to secure and protect your property after it sustains damage.
When damage strikes, you need a Partner at your side – a Restoration Partner.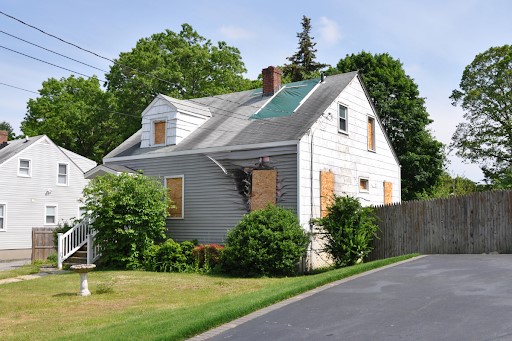 Need Assistance?
Our company can help you with your restoration needs 24/7.
Your Partner for Emergency Board-ups
Common causes of damage that result in needing emergency board-up assistance include severe weather, flying objects or loose debris, and vandalism. Storms can produce wind, hail, or excessive rainfall, causing widespread property damage from flooding, flying debris, or downed tree branches. Whether the source of the damage is a stray golf ball or baseball, storm debris, or manmade, the results can be broken windows, doors, and punctures in your siding. You have an immediate need to protect yourself, your family, and your home from additional harm.
In some severe weather situations, such as hurricanes, where people may have advanced warning and time to prepare, board-ups are often done before the storm hits to help prevent property damage – a testament to their value. In an emergency situation, feeling safe is of the utmost importance. Board-ups help reduce your exposure and provide you with peace of mind in times of crisis.
Restoration Partner will have a network member out to you immediately. Prevention of additional damage or harm is crucial, and the quickest and easiest solution is boarding up the affected areas.
Board-ups of open areas protect you and your home RIGHT NOW. Preventing further damage to your property is our top priority.
With every job, our members promise to:
Empower you with claims knowledge.
Enable you with the tools of the trade.
Educate you at every stage.
Execute for you through swift and decisive restoration.
Call us immediately, and a member will be on the way.
When disaster strikes, you need a Partner at your side – a Restoration Partner.