Mold Remediation Restoration Services 
Living or working in a moldy space is risky, and can be a sign of larger moisture problem. To prevent further damage to your property and health, when mold strikes, you need a Partner at your side – a Restoration Partner.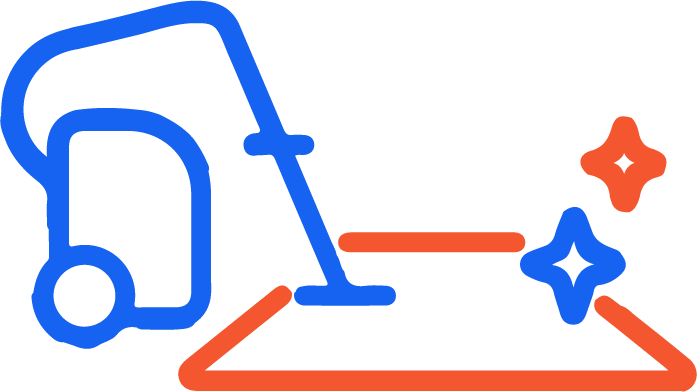 Mold Damage Restoration Help Available 24/7
At Restoration Partner, we understand the importance of a safe and healthy living environment for both residential and commercial properties. Mold infestation can pose serious risks to health and property, which is why our professional mold remediation and removal services are designed to provide comprehensive solutions for all your mold-related concerns.
Mold growth not only damages the structural integrity of buildings but also poses significant health risks. Exposure to mold spores can cause allergies, respiratory problems, and even trigger asthma attacks. It is crucial to address mold issues promptly to mitigate these risks and maintain a healthy indoor environment.
At Restoration Partner, we pride ourselves on our expertise, professionalism, and commitment to customer satisfaction. Our certified technicians have the knowledge and skills to handle mold remediation projects of any scale, ensuring thorough and effective removal. We prioritize safety, utilizing industry-approved techniques and equipment throughout the process.
Emergency Mold Damage Restoration Services 
The Health Impacts Of Mold
Mold has existed on earth for millions of years and is a natural part of the environment. It grows best in areas in your home with more moisture – bathrooms, basements, kitchens, air conditioning units, for example. In large concentrations, indoor mold can have health effects ranging from mild allergic reactions to more severe reactions and upper respiratory problems.
Some of the potential adverse health effects from mold exposure are:
Mild Allergic Reactions – Many people experience mild allergic reactions to mold that may result in symptoms like wheezing, stuffy nose, red or itchy eyes, and red or itchy skin.
Intense Reactions – Those specifically allergic to mold or those with conditions like asthma may have more intense reactions.
Severe Reactions – People working in occupational settings or who experience prolonged exposure to large amounts of mold may have severe reactions, which may include shortness of breath and fever.
Upper Respiratory Tract Symptoms – Otherwise healthy people can develop upper respiratory tract symptoms, including coughing or wheezing. People with asthma may experience more frequent and severe asthma symptoms. Those who are immunocompromised are at risk of developing hypersensitivity pneumonitis.
Asthma in Children – Recent studies have potentially linked mold exposure to the development of asthma in children. It is important to pay attention when children develop signs and symptoms described above.
Mold is a hazard that requires immediate attention and removal. If mold is suspected, Restoration Partner retains experts in mold inspections to identify possible areas of concern that need mold remediation performed.
You Suspect Mold – What Now?
You need to take just one step right away: contact us. We'll immediately get a partner out to:
Perform an inspection and put together a mold remediation plan if necessary
Find the source of the problem
Guide you through the insurance process
Start mold remediation immediately
Restore your space and help you resume life with caring and quality service
Mold comes from Excess Moisture
The #1 concern our network members have regarding mold is excess water. The source of water must be found and dealt with swiftly to prevent further damage.
Restoration Partner contractors are experts at mold inspections and mold remediation. Our partners are local contractors of the highest quality and service. They guide you in your insurance claim and work tirelessly to restore your home or workspace after mold mitigation.
Your local Restoration Partner member is ready to help you start the recovery of your property and your life right now. Contact us right away to begin the restoration process.
When disaster strikes, you need a Partner at your side – a Restoration Partner.
Call Now! Available 24/7 For Mold Damage Restoration Help
Mold Damage Technicians Standing By 24/7 Emergency Mold Damage Services
Are you experiencing mold damage? Are you considering filing a claim with your insurance company? We know mold damage is a frustrating process and insurance companies can make things more complicated when they have to get involved. Restoration Partner is dedicated to making this process a little less stressful for you. We are available 24/7 for any mold damage needs from small jobs to big jobs. We will also help you with your insurance claim. Mold damage cleanup shouldn't be delayed, and Restoration Partner is able to start a job with little to no money down in some cases. Don't delay, Call today! We're ready to help.
MORE ABOUT RESTORATION PARTNER
Restoration Partner was founded in 2000 by restoration professionals to meet the needs of those requiring disaster restoration services. As members of the Restoration Industry Association, our members are licensed and ready to meet the needs of their communities in times of crisis. With thousands of Restoration Partner members nationwide, we can respond to every call, regardless of the severity or size of the problem.