Your Partner In Asbestos Removal
Asbestos Removal Can Be Complicated And Drawn-Out Process. For Expert Asbestos Abatement, You Need A Partner At Your Side – A Restoration Partner.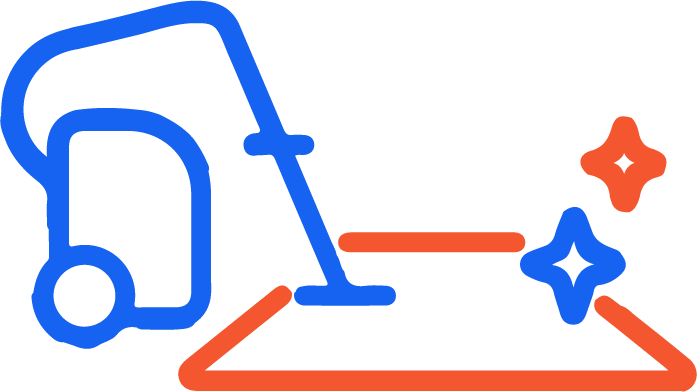 Lead Damage Restoration Help Available 24/7
Asbestos removal can be a complicated and drawn-out process if not performed by experienced service professionals. Professionals in asbestos abatement take great care in the process to not cause harm to others. They work with an established plan structured around your needs while also protecting employees.
The U.S. made the production of most asbestos illegal over 40 years ago, yet it still exists in many buildings. You can find it in flooring, fireproofing materials, roofing materials, insulation, adhesives, and wall and ceiling materials. Asbestos is a carcinogen and is extremely dangerous. However, it carries minimal risk when intact and undisturbed. The problem is you can't always know when it is in a state of minimal risk. A professional asbestos inspection is essential.
Restoration Partner verifies that its network members meet their highest standards and ensures they provide the expertise and the professionalism asbestos removal customers need. They work tirelessly to protect the health of all occupants during the asbestos abatement process.
With every job, our members promise to::
Empower you with claims knowledge.

Enable you with the tools of the trade.

Educate you at every stage.

Execute for you through swift and decisive restoration.
Asbestos abatement needs to be performed by qualified asbestos removal contractors certified by the EPA and to comply with state requirements. Experience matters to protect your health and the health of others, and the removal process requires attention to detail and experience.
The abatement process includes:
Inspection and Planning
Contact an industrial hygiene firm to have a licensed asbestos inspector test the material if asbestos is suspected. The inspector will provide a report detailing if asbestos is present, to what extent it is present, and where it is found. Your inspector will prepare an asbestos abatement plan should it be determined that asbestos removal is needed.
After the inspection, your contractor will:
Know the Plan
Your asbestos removal contractor will follow the detailed abatement plan created by the inspector. All local, state, and federal laws that must be complied with will be listed in the plan.
Demarcate the Area
Your contractor will mark the hazardous area and inform all occupants not to enter the site until completing all work and final testing.
Set Up the Regulated Work Area
Your asbestos removal contractor constructs a work area following all state and federal regulations. The HVAC system will be disabled, air ducts sealed, and the area securely sealed with thick plastic. Before asbestos abatement begins, the industrial hygiene inspector should inspect the work area preparation.
Remove Material
Your contractor will use hand tools and wet methods to remove or repair the material. They will wear full protective clothing and a respirator for protection, and the asbestos materials will be placed into sealed disposal bags and then removed through a decontamination unit.
HEPA Vacuuming
Using special vacuums with HEPA filtration, your asbestos removal contractor will clean all surfaces to minimize the dispersion of asbestos fibers.
Final Cleaning
After asbestos removal, all surfaces will be cleaned with HEPA vacuuming and wet methods. A final inspection will be performed by the industrial hygiene firm, including an air clearance sampling that complies with state and federal requirements. Only after your contractor completes cleanup and meets the clearance criteria may the barriers be removed, and air filtration returned to normal.
Cleanup
Your contractor will remove the work area and clean the abatement area one more time. You will receive a final report that contains all records, permits, site logs, and licensing. Also, the industrial hygiene firm should supply a final report that includes the inspection results and lab analysis.
We are Your Partner in Asbestos Abatement
Asbestos abatement is a delicate process requiring only the most experienced restoration contractors to perform the work. Our licensed and certified Restoration Partners are the best in the business. They ensure that occupants are protected from dangerous asbestos exposure and that abatement is comprehensively and expertly performed.
Restoration Partners are not only the very best asbestos removal companies in the business but are also members of your community. Contact us right away, and we will get our certified Restoration Partners on the job.
When disaster strikes, you need a Partner at your side – a Restoration Partner
Call Now! Available 24/7 For Asbestos Remvoal Restoration
MORE ABOUT RESTORATION PARTNER
Restoration Partner was founded in 2000 by restoration professionals to meet the needs of those requiring disaster restoration services. As members of the Restoration Industry Association, our members are licensed and ready to meet the needs of their communities in times of crisis. With thousands of Restoration Partner members nationwide, we can respond to every call, regardless of the severity or size of the problem.