EMERGENCY ROOF TARPING SERVICES
Severe storms, strong winds, hail or falling debris can damage your roof. When roof tarping emergencies strike, you need a Partner at your side – a Restoration Partner.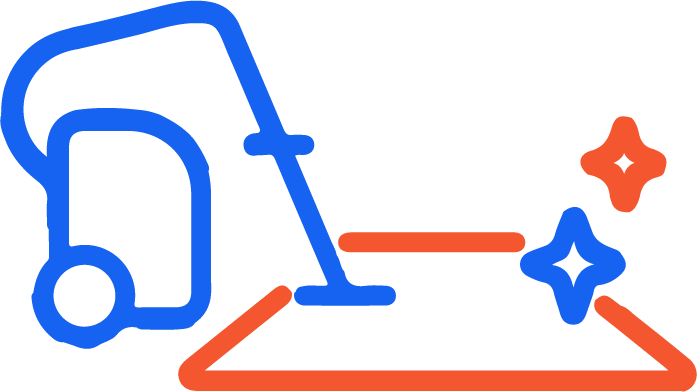 Roof Tarping Restoration Help Available 24/7
A severe storm can happen at anytime and cause siding or roof damage. Damage from strong winds or hail may result in moisture entering your home. This moisture often leads to mold growth or causes drywall damage. Identifying storm damage to your home and property is critical. It allows you to swiftly deal with immediate needs like emergency roof tarping, as well as to prevent further or worsening structural damage.  Roofs can be easily torn off or compromised during high wind events, tornados, or hurricanes. All roof openings or breaches should be carefully secured with a tarp to prevent additional water from entering the structure and to protect against further storm damage. In addition, emergency tarping allows crews to begin interior structural drying and stabilization until more permanent roof repairs can be made.
Restoration Partner will have a carefully selected network member there to help you immediately. Prevention of additional roof damage is crucial; the quickest and easiest solution is securing emergency tarping over the affected areas.
Emergency roof tarping is the most effective way to cover and protect your home RIGHT NOW. Preventing further damage to your property is the top priority.
With every job, our members promise to:
Empower you with claims knowledge.

Enable you with the tools of the trade.

Educate you at every stage.

Execute for you through swift and decisive restoration.
Call us immediately! We are here 24/7 with members available to meet your emergency roofing needs.
When disaster strikes, you need a Partner at your side – a Restoration Partner.
Emergency Roof Tarping Restoration Services 24/7
MORE ABOUT RESTORATION PARTNER
Restoration Partner was founded in 2000 by restoration professionals to meet the needs of those requiring disaster restoration services. As members of the Restoration Industry Association, our members are licensed and ready to meet the needs of their communities in times of crisis. With thousands of Restoration Partner members nationwide, we can respond to every call, regardless of the severity or size of the problem.