Your Partner For Commercial Carpet Cleaning Services
Whether Due To Sudden Catastrophe Or Daily Use, you Need An Expert At Carpet Cleaning At Your Side – A Restoration Partner.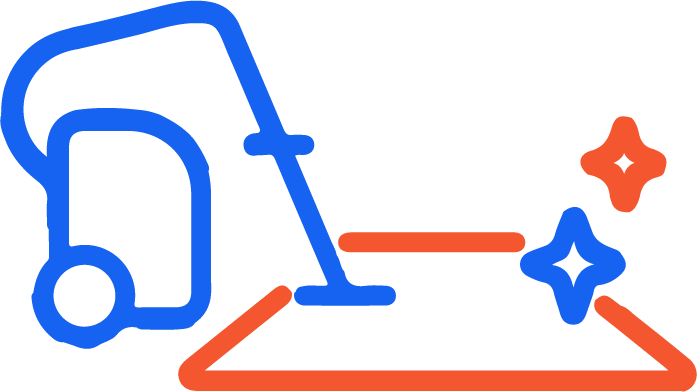 Carpet Cleaning Help Available 24/7
Let's face it – carpets get dirty. Restoration Partner members provide commercial carpet cleaning services as the solution. Whether your carpets need cleaning due to the wear and tear of everyday life or as a casualty of a disaster situation like flooding or fire, a network member is ready to help. We clean, disinfect, and restore your rugs and carpets and return them to a state worthy of your children playing on them.
While there are numerous ways to clean carpets and rugs, not all services are equally effective. Our commercial carpet cleaning services are stand out from the rest, and not just because of how your carpet looks when we finish cleaning it. The character, integrity, and quality of the network members who serve you also set us apart. Attention to detail is essential, and we pay attention to the carpet that needs cleaning and ensure everything around the process is done right. Cords are safely plugged in, no cleaning solution drips onto other surfaces, and safety measures are always followed. Like so many things in life, the little things make a difference.
With every job, our members promise to:
Empower you with claims knowledge.

Enable you with the tools of the trade.

Educate you at every stage.

Execute for you through swift and decisive restoration.
Experience the difference of working with your local Restoration Partner service provider. Contact us first for your commercial carpet cleaning needs, and we will have a member at your door right away.
Call Now! Available 24/7 For Carpet Cleaning Help
MORE ABOUT RESTORATION PARTNER
Restoration Partner was founded in 2000 by restoration professionals to meet the needs of those requiring disaster restoration services. As members of the Restoration Industry Association, our members are licensed and ready to meet the needs of their communities in times of crisis. With thousands of Restoration Partner members nationwide, we can respond to every call, regardless of the severity or size of the problem.