Fire Damage Restoration Services
A fire of any size can be a scary experience. The fire damage cleanup process can be overwhelming.
When fire strikes, you need a Partner at your side – a Restoration Partner.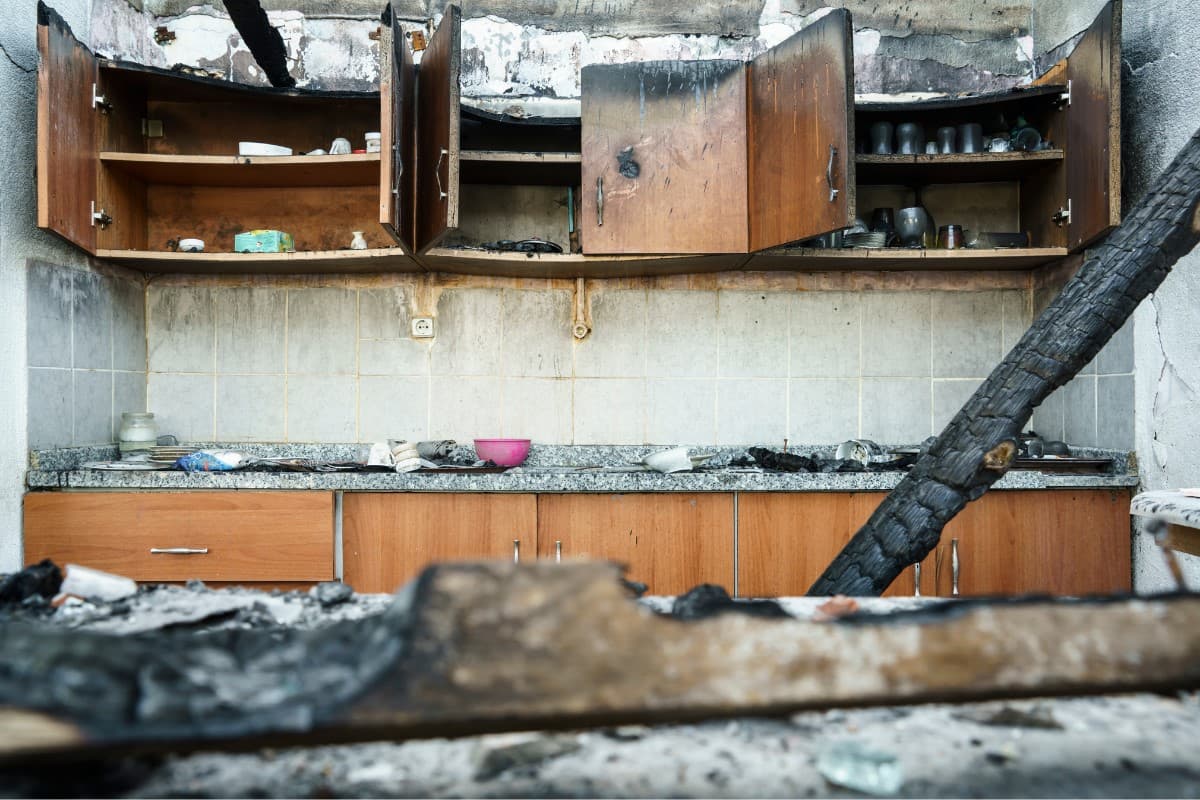 A fire of any size can be one of the most distressing events you can experience. It is unthinkable and can result in tremendous damage to your property and displacement for you. As a property owner, recovering from the fire and getting back into your home or commercial building is a priority. You want your life back.
Dealing with insurance company adjusters and hiring the right fire damage restoration company are usually two things those who have suffered fire damage don't want to have to address. Both can be frustrating. An adjuster will be scrutinizing everything to save money for the insurance company, and enlisting a restoration company to help you rebuild becomes essential. Choosing the right company is crucial.
Enlisting the help of the right fire damage restoration services to meet your immediate rebuilding needs, while also helping you navigate the insurance process, is key to getting life back on track. It also allows you to focus on other immediate concerns resulting from the fire. Restoration professionals who provide the excellent, caring service while guiding you through the insurance process will help return your property to its pre-fire state. Recruiting their help can also help to reduce your stress level and minimize disruption caused by the fire.
Our network of community Restoration Partner members includes only the best restoration companies, chosen for their expertise, service, and insurance guidance. Recovering from a fire is very stressful, and having the best partner on your recovery team makes a tremendous difference in restoring normalcy to your life.
With every job, we promise to:
Empower our clients with claims knowledge.
Enable our clients with the tools of the trade.
Educate our clients at every stage.
Execute for our clients through swift and decisive restoration.
Most Common Types of Fire Damage
Not all fires are treated the same during the fire damage restoration process. Some types of fire damage include:
Electrical Fire
Causes of an electrical fire can include faulty wiring, faulty appliances, and worn-out breaker boxes. Older homes are at greater risk due to the age of wiring or appliances, which is often a factor in electrical fires. Often, electrical fires originate within walls where wires reside and can cause substantial structural damage.
Kitchen Fire
A grease fire is the most common type of kitchen fire, often resulting in significant damage and injury. Oven fires and appliance fires are other types of kitchen fires. A kitchen fire can not only cause fire damage but also fill a home with odors and smoke.
Grease Fire
Grease fires are among the most pervasive and difficult fires to remediate. Partially combusted proteins combine with melted plastics to create one of the most offensive odors you will ever smell. These airborne particles find their way into every nook and cranny in your home. Diagnosing the full extent of smoke damage is the primary job of restoration professionals.
Smoking-related Fire
Smoking-related fires account for around 1,000 deaths in the U.S. each year. Falling asleep with a lit cigarette or failing to fully extinguish a cigarette are the main causes of these fires. Smoke damage restoration can require additional steps to remove the smoke damage from your household items.
Heat Fire
A portable electric heater can be great to have in a cold room during the winter months, but it can also cause fires when too close to combustible materials. Keeping them three feet from other household items is essential.
You've Had a Fire – What Now?
You need to take just one step right away: contact us. We'll immediately connect you with a partner who will:
Assess the damage and start a fire restoration and remediation plan
Guide you through the insurance process
Start cleanup of the fire damage and smoke damage right away
Address and catalog damaged belongings and prepare cleanup plans
Restore your space and help you resume life with caring and quality service
Restoration Partner members are fire damage restoration service professionals and the best in the business. Our members are local, high-quality contractors committed to the highest standards of restoration work. They guide you through your insurance claim and work tirelessly to restore your home or workspace after a fire and get your life back to normal.